CDN help to improve performance, reduce load times and lower costs. Ultra-fast static and dynamic content delivery.
With MyAsiaCloud, 3 CDN acceleration nodes can share 1 set of high defense software to make sure the loading speed faster.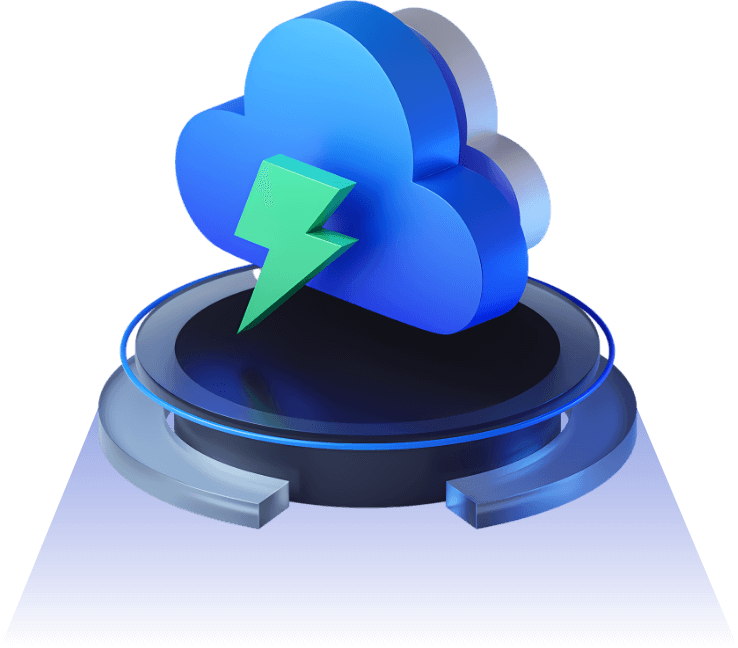 Faster load times, better performance
Content delivery networks (CDN) are the transparent backbone of the Internet in charge of content delivery. Whether we know it or not, every one of us interacts with CDNs on a daily basis; when reading articles on news sites, shopping online, watching YouTube videos or perusing social media feeds.
No matter what you do, or what type of content you consume, chances are that you'll find CDNs behind every character of text, every image pixel and every movie frame that gets delivered to your PC and mobile browser.
To understand why CDNs are so widely used, you first need to recognize the issue they're designed to solve. Known as latency, its the annoying delay that occurs from the moment you request to load a web page to the moment its content actually appears onscreen.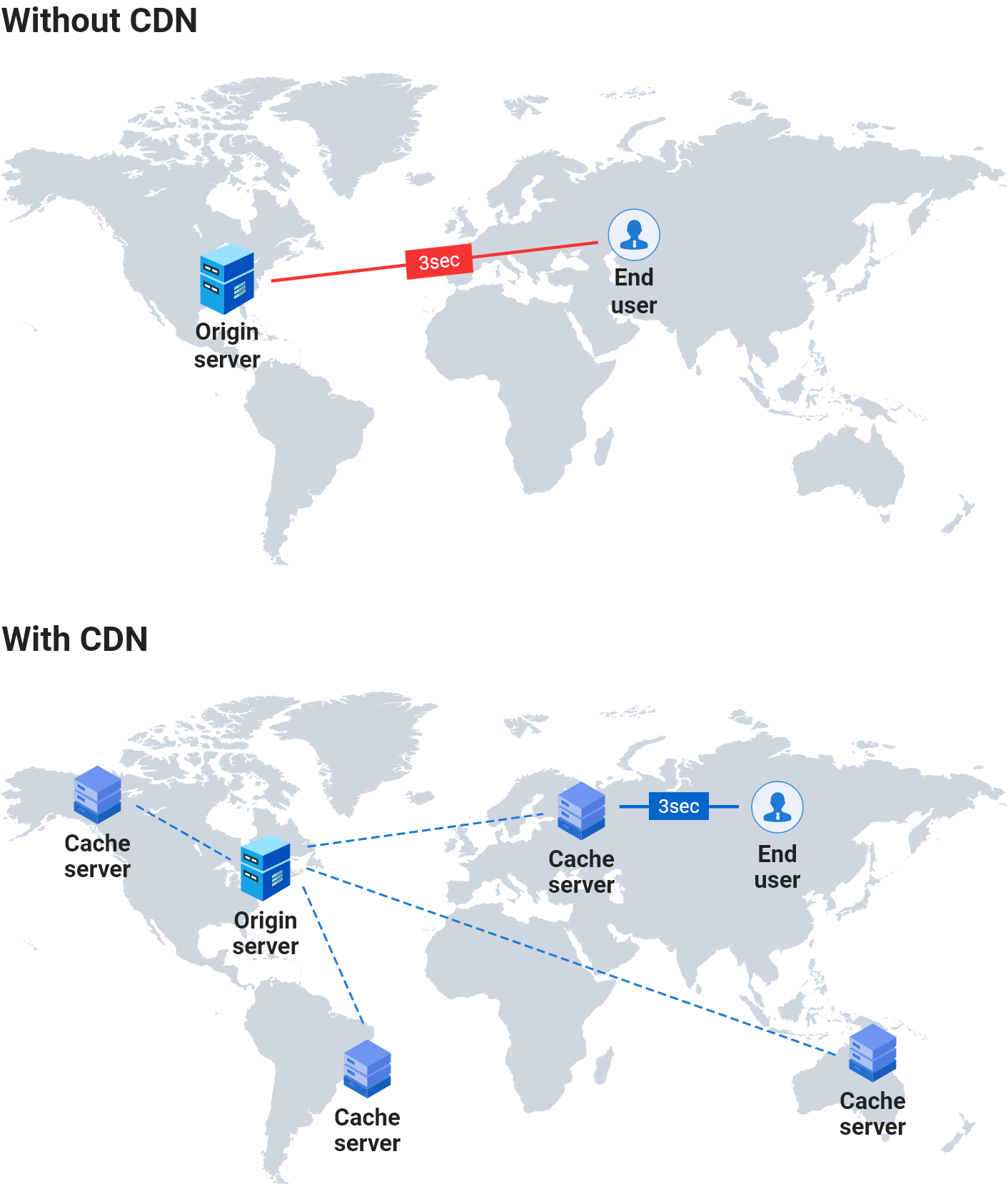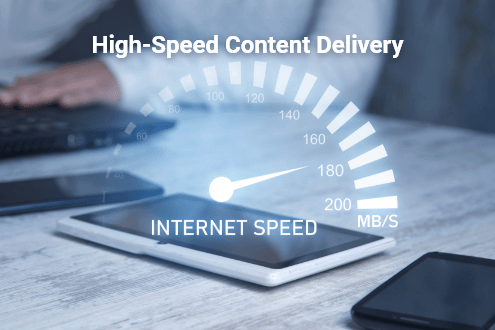 High-Speed Content Delivery
By combining static and dynamic internet content delivery, you can use CDNs to provide your customers with a global, high-performing, whole-site experience. For example, Reuters is the world's largest news wholesaler to top channels such as BBC, CNN, the New York Times, and the Washington Post. The news media challenge for Reuters is to deliver news content promptly to customers around the world. Reuters uses CDN service to minimize dependence on satellite link communication and create a cheaper, highly available, and secure globally distributed network platform.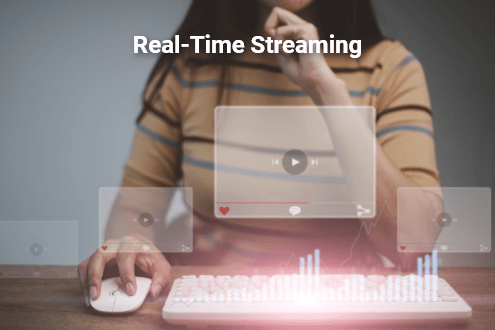 Real-Time Streaming
CDNs help reliably and cost-effectively deliver rich and high-quality media files. Companies streaming video and audio use CDNs to overcome three challenges: reduce bandwidth costs, increase scale, and decrease delivery time. For example, Hulu is an online video streaming platform owned by the Walt Disney Company. It use to consistently stream more than 20 GBps of data to its growing customer base.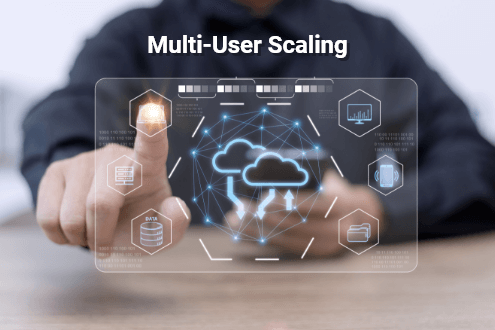 Multi-User Scaling
CDNs help support a large number of concurrent users. Website resources can manage only a limited number of client connections at a time. CDNs can rapidly scale this number by taking some of the load from the application server. For instance, King is a gaming company that builds socially connected, cross-platform games that can be played anytime, anywhere, and from any device. King has over 350 million players at any time, and they play 10.6 billion games a day on the platform.
Multi-CDN Acceleration Solution
High-speed Global Independent Acceleration Site USD$600/month
Myasiacloud focuses on resource integration, integrates the strengths of hundreds of companies, integrates high-quality resources and self-owned resources of many famous manufacturers, establishes a CDN global node and an intelligent scheduling system, provides the nearest node according to the actual business needs of customers, and improves the user's quick access experience.
High-speed optimal BGP accelerated traffic package
Contact the business, consult the Multi-CDN accelerated defense solution for free, 
Apply for a test!
Multi-CDN accelerated defense technology architecture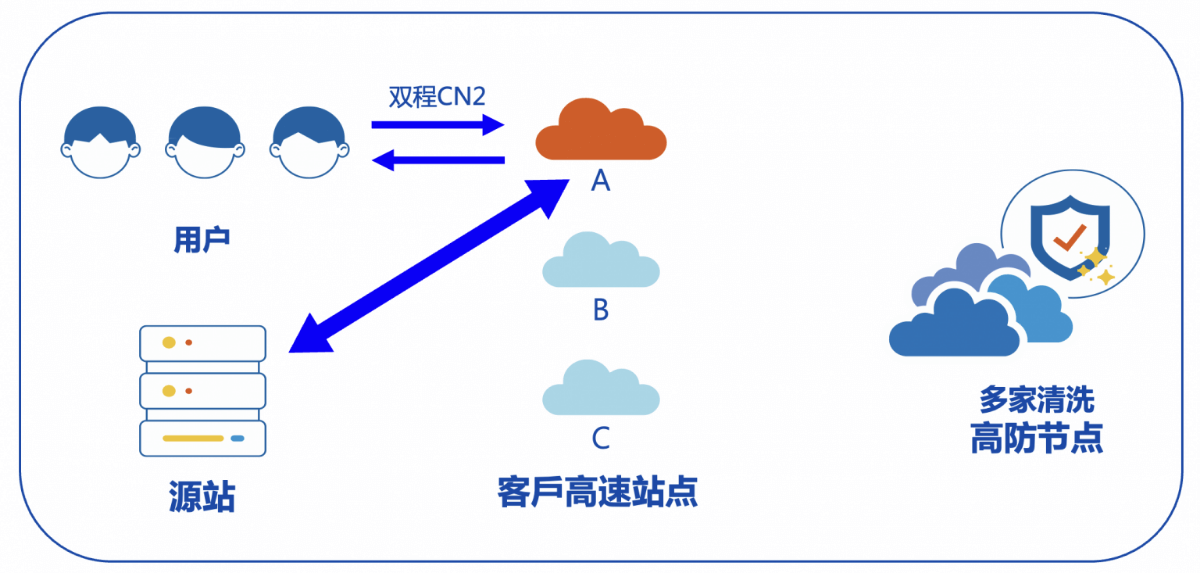 CDN Acceleration
MyasiaCloud Multi-CDN achieves coverage of users in mainland China and overseas through multiple CDN nodes distributed overseas and self-built nodes.
When the traffic is within the normal business traffic range, multi-round-trip CN2 acceleration is used to improve the access speed of users in mainland China. Users in other overseas countries can increase their access speed by accessing the nearest node.

(A, B, and C are the high-speed architecture of independent merchants, and merchants do not affect each other)
When DDoS and CC Attack - Initiate Defense
MyasiaCloud High Defense Multi-CDN has a number of upstream cleaners.
When the customer's business is facing DDoS and CC attacks, the intelligent dispatching system can quickly identify and detect the attack within 5 seconds, automatically switch the line defense mode, and point to the traffic cleaning centers distributed around the world (including KDDI, Incapsula...etc.)

Backhaul CN2 optimized line: After the attack traffic enters the cleaning center for cleaning, the clean traffic passes through CN2 to accelerate the backhaul to ensure network availability.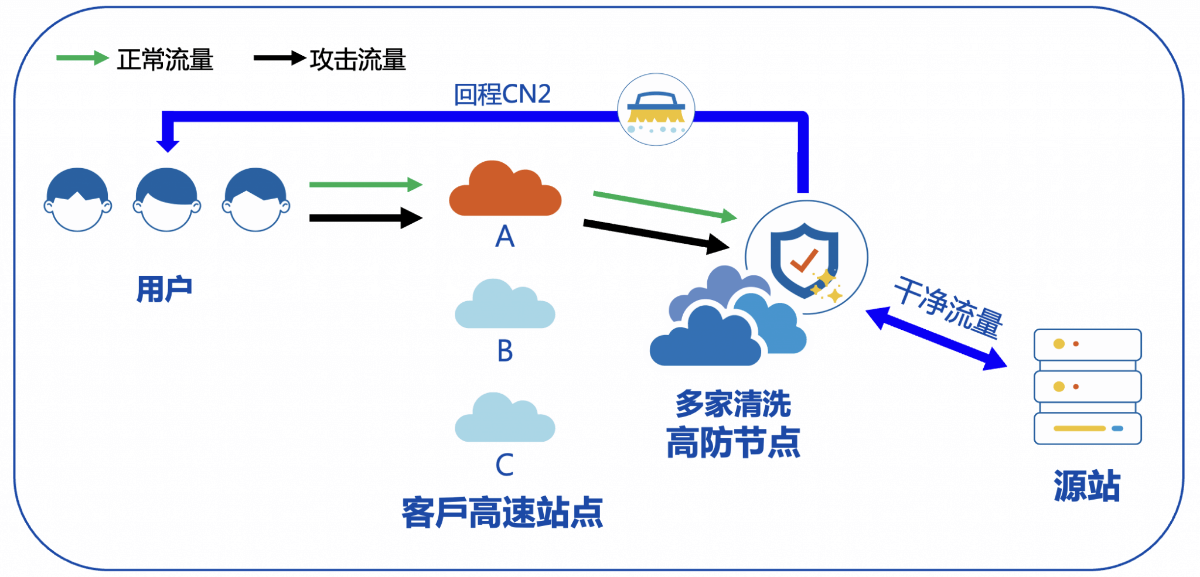 —Professional Multi-CDN defense technology, 7×24 hours of technical team protection, you can expand your business with peace of mind
Suitable for foreign trade e-commerce, non-profit websites
Suitable for small games, e-commerce websites
Suitable for games,
financial websites
Suitable for gaming,
finance, payment sites
200,000 concurrent connections/s
500,000 concurrent connections/second
1 million concurrent connections/second
300G-DDoS Defense
2 days/month
Unlimited – DDoS Defense
2 days/month
Unlimited – DDoS Defense always on
1 million concurrent connections/second
2 million concurrent connections/second
Automatic SSL Certificate Deployment
Continental preferred BGP optimization
Technical customer support
Third-party scheduling, combined with multiple protections such as CF